Climate Change at the Doorstep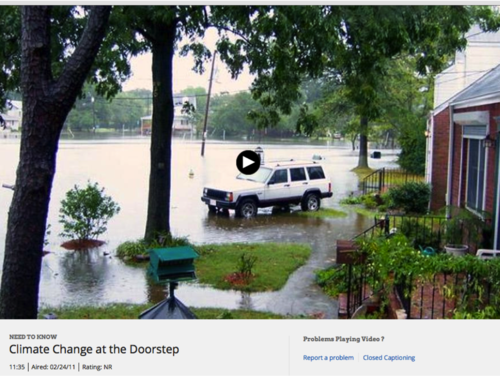 Climate Change at the Doorstep
This PBS video focuses on sea level rise in Norfolk, Virginia and how the residents are managing the logistical, financial and political implications. Science journalists who have been studying Norfolk's rising sea level problems are interviewed, as well as local residents who are being impacted.
Click to View
Notes from our reviewers
The CLEAN collection is hand-picked and rigorously reviewed for scientific accuracy and classroom effectiveness. Read what our review team had to say about this resource below or learn more about how CLEAN reviews teaching materials.
The video is of good production quality and can be embedded.