Coastal wetlands and greenhouse gas inventory development in Costa Rica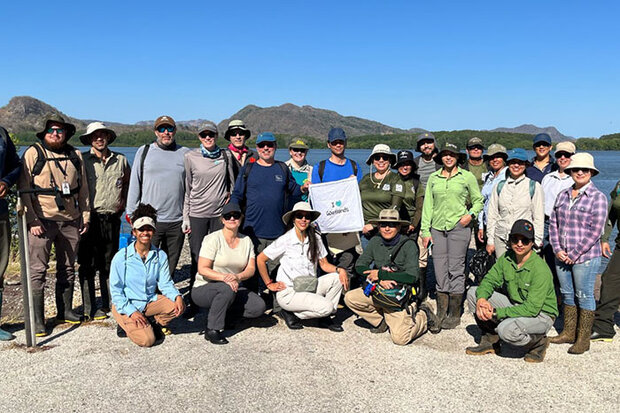 The NOAA Blue Carbon Inventory (BCI) Project recently conducted a training workshop designed to advance the integration of coastal blue carbon in Costa Rica's national greenhouse gas inventory (February 28-March 2, 2023; Nicoya, Guanacaste, Costa Rica). In 2013, the Intergovernmental Panel on Climate Change (IPCC) issued its Supplement to the 2006 IPCC Guidelines for National Greenhouse Gases: Wetlands, creating a new mandate for governments to include coastal wetlands in their greenhouse gas inventories. Understanding, tracking and reporting on carbon storage and sequestration in coastal wetlands can underpin planning and actions to manage these systems to realize co-benefits for mitigation, adaptation and ecosystem services. The NOAA BCI Project, led by the Climate Program Office (CPO) in partnership with the Marine Protected Areas Center, utilizes funding provided by the U.S. Department of State's Transparency in Emissions Accounting and Reporting (TEAR) effort to provide technical assistance to partner countries.
Read more at the link below.