NOAA's multifaceted hurricane data collection efforts provide a detailed view of Hurricanes Franklin and Idalia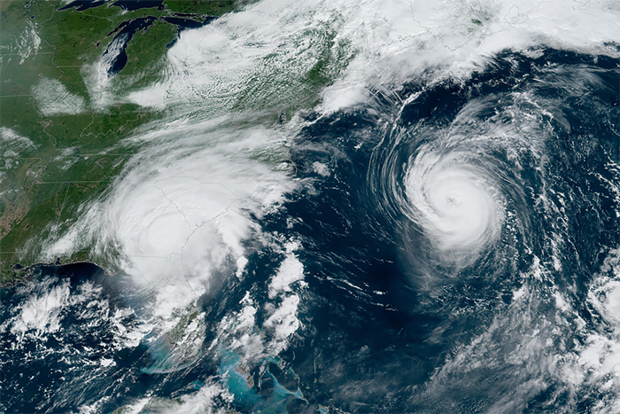 As Hurricanes Franklin and Idalia strengthened in late August, NOAA scientists collected critical data from the air, sea surface, and underwater to enhance forecasts and increase scientific knowledge.
In less than two weeks, a fleet of strategically placed oceanographic instruments gathered temperature, salinity, and surface wind speed data, while NOAA's Hurricane Hunter aircraft repeatedly flew into the storms to collect atmospheric data. Each element of this coordinated effort is an integral piece of the atmospheric puzzle that helps NOAA National Weather Service forecasters issue vital warnings and NOAA researchers better understand the storms, all with the goal of protecting lives and property.
NOAA conducted 17 operational and research missions into Hurricanes Franklin and Idalia from August 21 to August 31, 2023. The NOAA P-3 conducted operational missions to observe the location and intensity of both systems, and Tail Doppler Radar missions to gather data to improve hurricane model initial conditions and forecasts. The NOAA G-IV conducted one Tail Doppler Radar mission and numerous Synoptic Surveillance missions with the goal of improving forecasts. The aircraft captured the organization and development of both storms before and during the periods they underwent rapid intensification (when hurricane winds strengthen by 35 mph or more in 24 hours or less).