North American marine heatwaves: How do sea surface and seafloor heatwaves compare?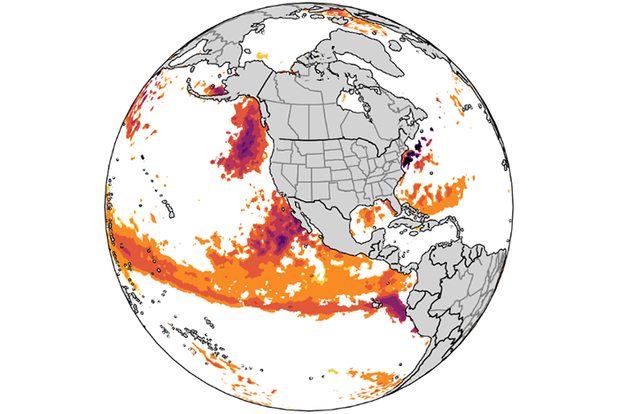 Warm ocean temperature extremes—known as marine heatwaves—can dramatically impact the overall health of marine ecosystems around the globe; impacting the regional distribution of marine species, and altering primary productivity. There has been a considerable effort to characterize the timing, intensity, duration, and physical drivers of both individual and composite marine heatwaves events. However, marine heatwave research has primarily focused on sea surface temperature extremes. While surface marine heat waves can have dramatic impacts on marine ecosystems, extreme warming along the seafloor can also have significant biological outcomes.
In a new Nature Communications, authors Dillon Amaya, Michael Jacox, Michael Alexander, James Scott, Clara Deser, Antonietta Capotondi, and Adam S. Phillips use a high-resolution ocean reanalysis to analyze bottom marine heatwaves along the continental shelves of North America.