Special edition drought status update for the Western United States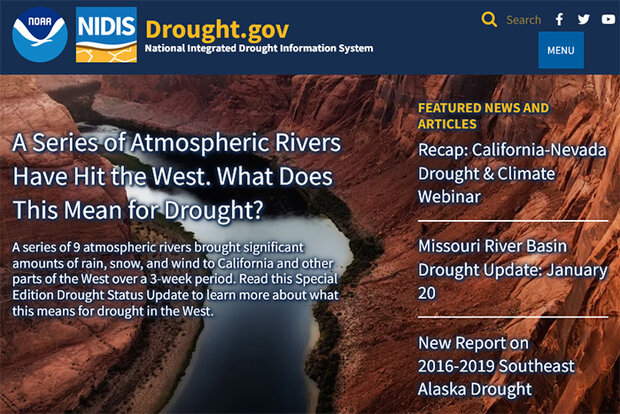 A series of atmospheric rivers have hit parts of the West, dropping record amounts of precipitation on California. The media, stakeholders, and the public have been asking what does this mean for drought in the region? NIDIS, CNAP (a NOAA CAP/RISA), and additional partners issued a Special Edition Drought Status Update for the Western United States on January 24 to help answer this question.
Read more at the link below.