Spring Outlook: Drought to persist, expand in U.S. West and High Plains
Details
Nearly one-half of the country—stretching from the Pacific Coast to the Great Plains and upper Midwest—is currently experiencing moderate to exceptional drought conditions, and that is expected to continue and expand according to NOAA's U.S. Spring Outlook released today.
Drier conditions in the Southwest U.S. associated with La Niña and the failed 2020 summer monsoon have been contributing factors to the development and intensification of what represents the most significant U.S. spring drought since 2013, which will impact approximately 74 million people.
Read the NOAA press release.
---
Current drought conditions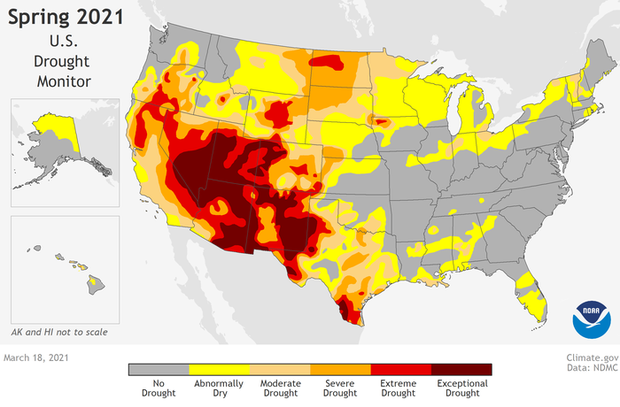 ---
Drought forecast through June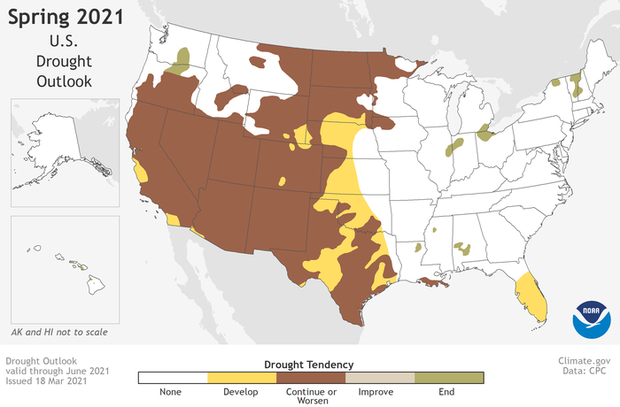 ---
Flood forecast through May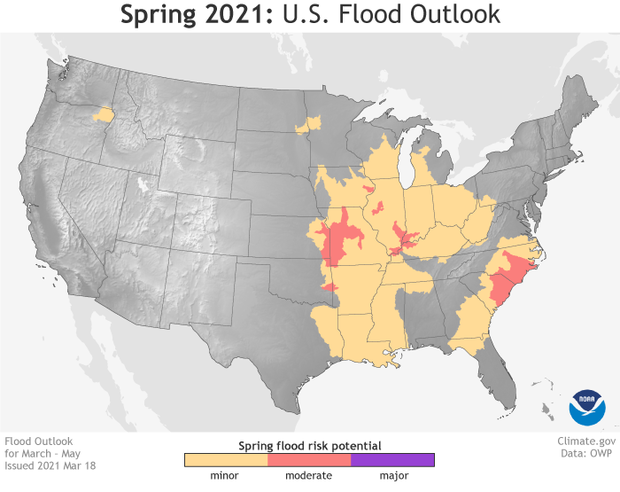 ---
Temperature forecast through June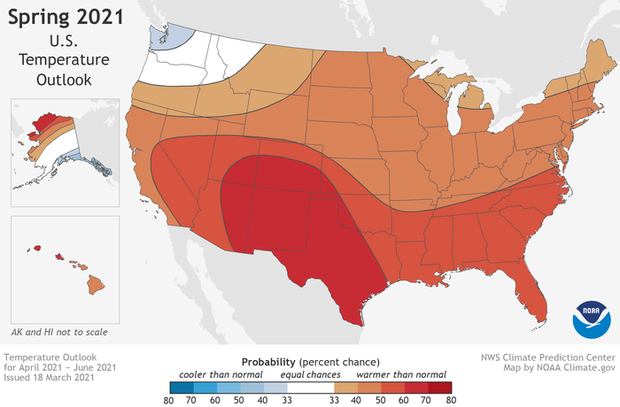 ---
Precipitation forecast through June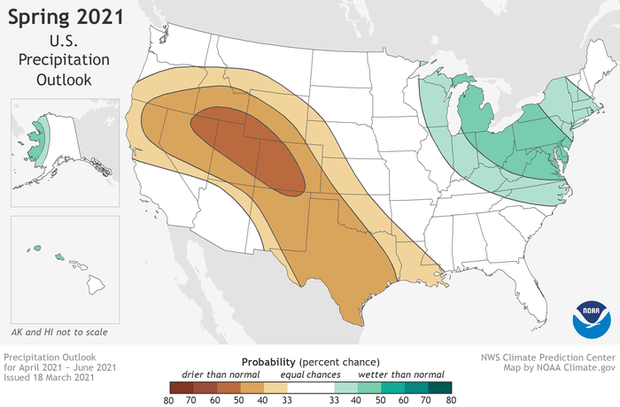 ---